I cannot believe it is already August...this year is going by so quickly that I can hardly keep up. August is a super busy month for me and my family: we have the hub's bday, my best friend's sister's bday, my sister's bday, and my best friend's bday...all the while getting ready for school by purchasing ridiculously expensive textbooks and school clothes, not to mention I have to pay out of pocket (no medical insurance) for blood tests, vaccines, and drug tests that must be submitted to the hospital in order to clear me for my internship that begins in September. Anyway, here a few things that happened this week (not necessarily in this order):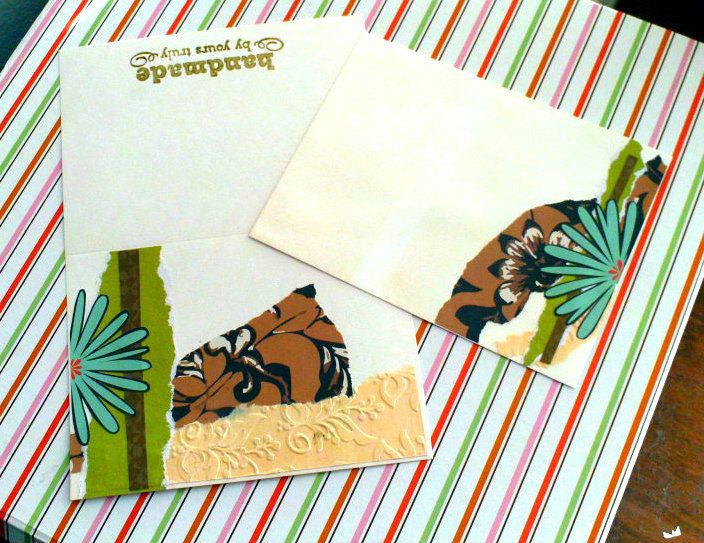 Organized and de-cluttered my scrapbooking/crafting supplies...ignore the carpet that is desperately in need of a vacuuming.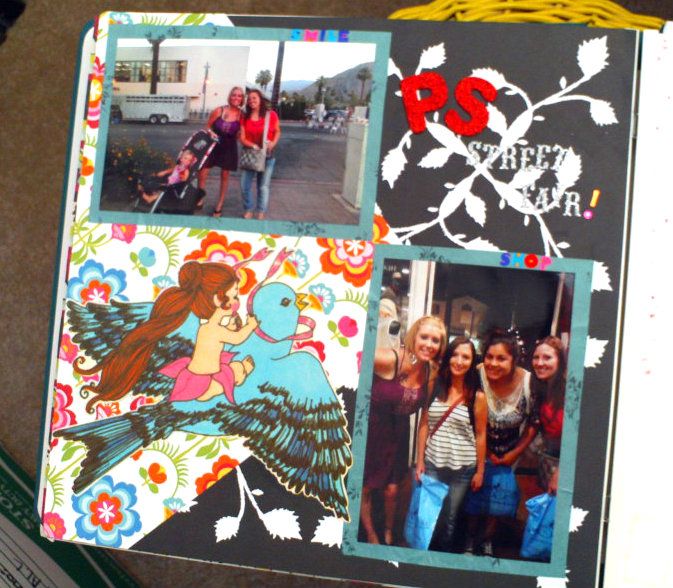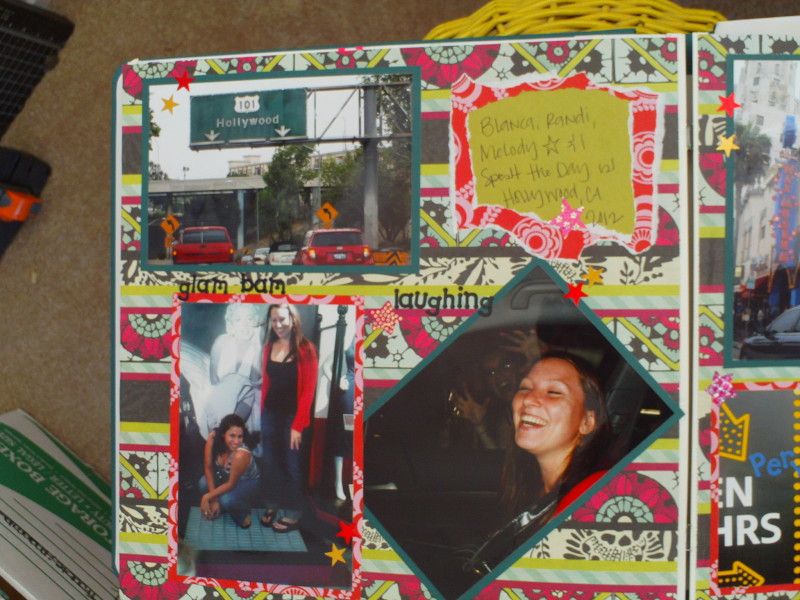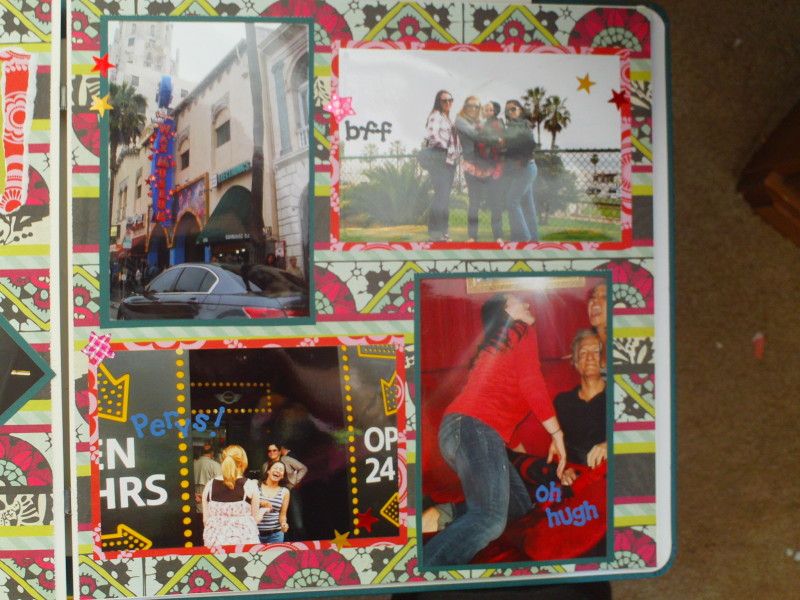 Got in some much needed scrapbooking and there is only 1 page left to work on in my scrapbook--so this means it's about time to buy a new one! I've worked on this for the past year or 2.
Also worked on a 21st birthday gift for my sister...with my youngest sister, lol. She's going to love it and I can't wait for her to open it in front of everyone at her party! She's going to be excited, embarrassed, and happy all at one time--it's going to be awesome!

I used tape on my big toes to paint stripes in different colors and I love how it turned out! I will definitely use this trick again in the near future.
Birthday pics coming soon!