I totally forgot that I took pictures of some of the projects I worked on for Christmas a few weeks ago. I found them this morning when I was trying to get my camera to work properly...I totally need a new camera--STAT!
Maybe I'll find a good deal this week in all the after Christmas sales. We'll see.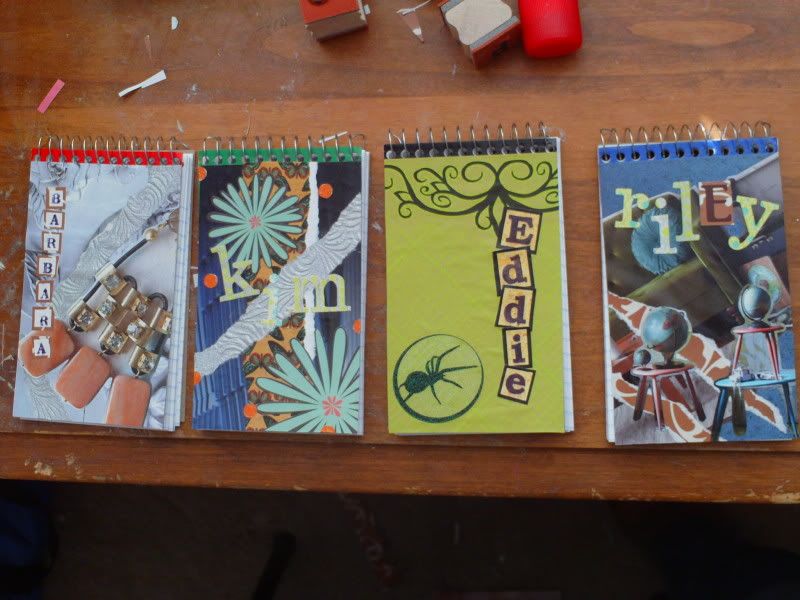 I decorated some little notebooks
for our student workers at the library.

I tried making my own little notepad: I read something on a crafting website that said mod podge works well for binding note pads. I think it works well, but it gets a little crispy when it dries so if you aren't careful the pages will crack off the pad. I made this one to put in brother's stocking this year.
A journal I made for my sister--she's an artist and loves to doodle. She paints too but I'm not sure she's painted much lately. I really liked the colors of this project. She likes classic looks, especially anything that has to do with Audrey Hepburn so I decided to use tiffany blue, black and white. And one of her favorite colors is pink so I added a tiny bit of pretty pink lace.
This was also sort of a stocking stuffer, or extra gift.
Did anyone else do any DIY/crafting projects for gifts this year? I would love to see some! And I' always looking for more ideas so please share!!