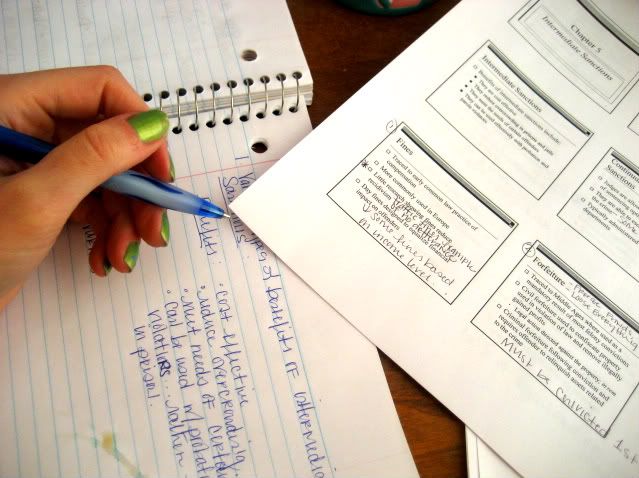 The other day as I was studying for my second exam in Criminology & sipping my new favorite tea, delicious Cocoa Chai...I realized I forgot to tell you about my newest mugs! A while back I think I sort of told you about my mug infatuation. I have a collection of funky, weird mugs, most of them vintage/retro. Well, since we've moved in with my mother in law--my collection has been packed away in storage. This makes me super sad because the first thing I would do in the morning is pick out the mug that made me happiest that morning and start a pot of coffee. Just because all of my favorite mugs that I've collected since high school are packed away (for who knows how long) doesn't mean that I can't continue to collect, right? I just have to be sure that I absolutely can't live without it if I see the perfect mug in a thrift store...since there isn't much space in my mother in laws cupboards. Here are a few photos of my newest mugs: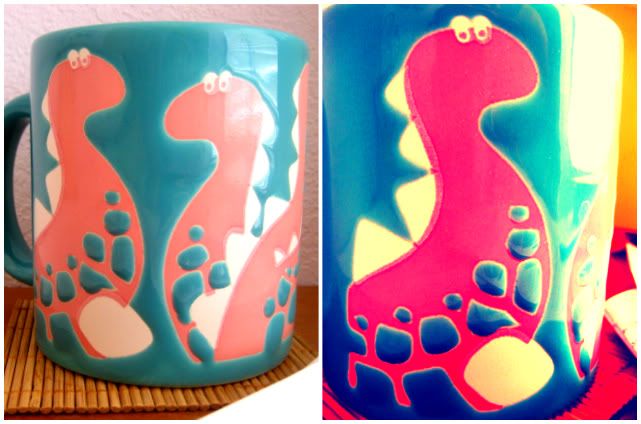 I just couldn't pass up this super funky mug! Could you? Seriously made my day when I found it.
This one matches my yellow & green plates...also packed away, so depressing. But this mug cheers me up =) Uhm, please ignore my greasy face & hair, thank you.
By the way, Happy April Fools Day...watch out!