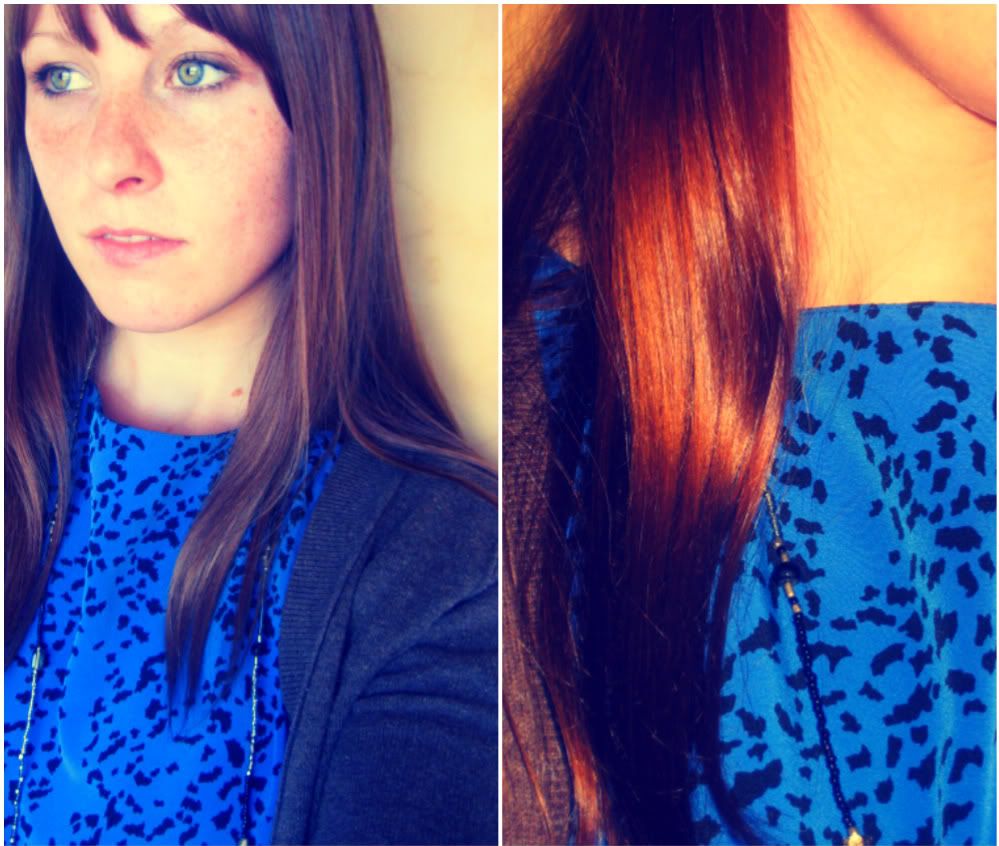 This week is Spring Break...but I work at the library on campus, and we are open during the break--poo. When I got off work at noon today and was driving through Joshua Tree, I decided to stop at the

Hi-Desert Medical Center Thrift Store.

Sheesh--that was long-winded!
Anyway, I found some pretty, neat silk shirts and a couple of belts. Silk shirts are awesome since I live in the desert--they are so light and cool feeling. Plus, they always have

funky

patterns on them that I just can't get over. They crack me up! I wore one today actually...this one came from Cory's grandmother. I actually have 2 from her. The only thing that bugs me about them is that they come with shoulder pads, lol. I always cut them out though =)Oh, and one more thing--I hate when the sleeves bunch up when I throw on a cardi. But I still love them

♥
I never wore sandals until after High School--I was so afraid people would look at my feet, lol. I was such a weirdo

dork

.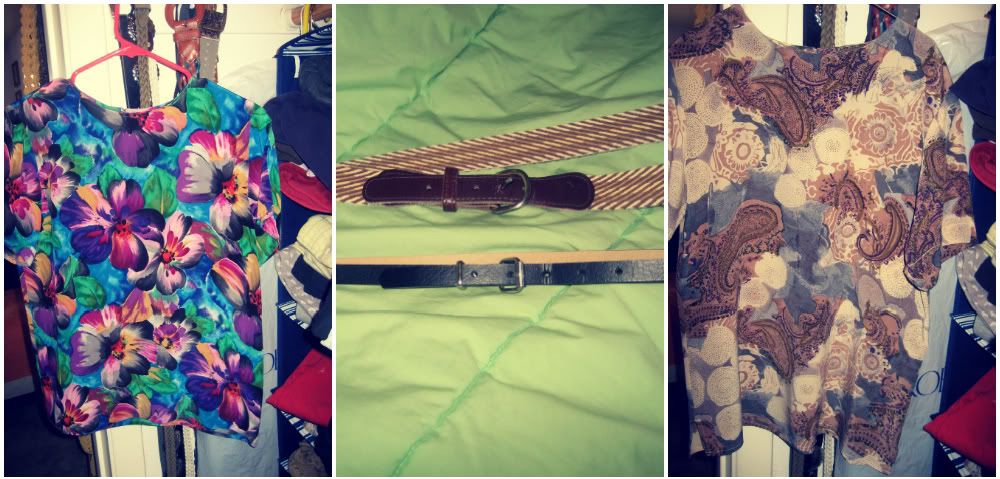 Here are my finds from today...I bought a pair of sandals too but I forgot to photograph them :(
Check out the funky patterns!
WiLd.