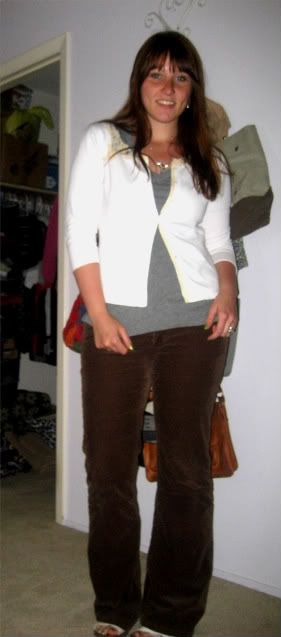 Today I felt a little on the neutral side...the only bright color I wore today besides white was my lime green NP. I wasn't all drab I guess, lol.
Cardi: Thrifted, i.e.
V-Neck T: Target, Mossimo
Brown Corduroys: Thrifted, Papaya
Wedges: Thrifted, Montgomery Ward
I have no idea why my limbs and feet look a freakish color...and please ignore my funky toes, lol!
My awesome Brighton Charms that my granny bought me for my 24th B-Day...♥ my little owl!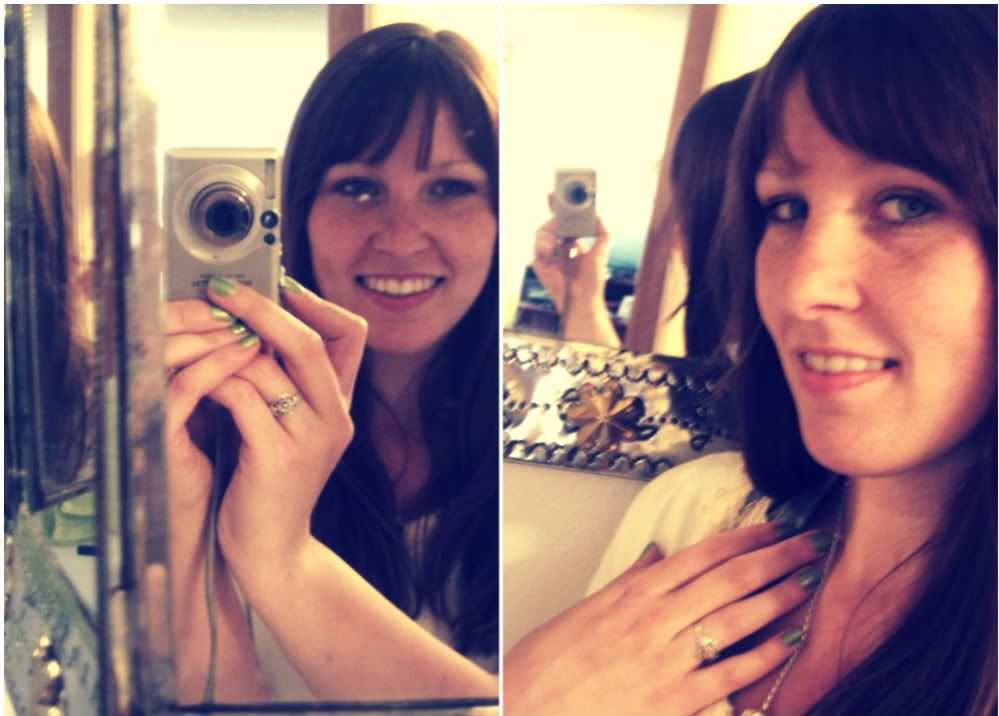 As you can probably tell...despite my neutral colors today, I am in a pretty dang good mood.
I think I may change into some tennis shoes & go for a walk down in the wash! This sounds like a wonderful idea--
I'll take my camera with me so I can show you what I find on my little adventure!